PS3 Developer CondorStike has released another update to the beautiful piece of Homebrew called Solar, here is a quote from his release thread on Tortuga Cove: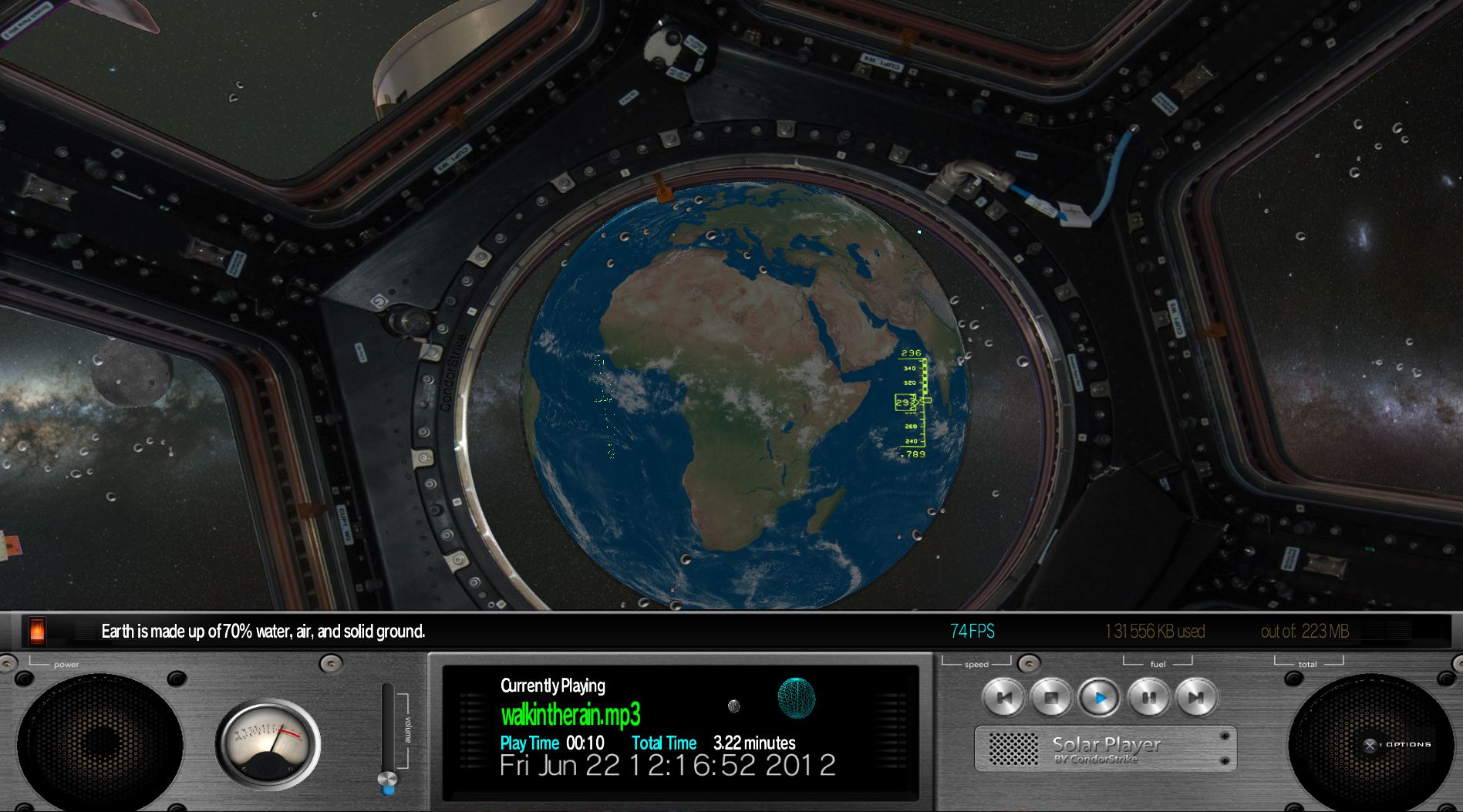 Hi guys, Here's another update, Solar v4.2.

Even though I took a little break, I'm back with a new Solar update; added a bunch of stuff this time around , most of them are in the changelog.
There's two versions, stand-alone and Rogero Manager's. For Rogero Manager both PKGs need to be installed.

1. Solar.pkg
2. Solar_RELOAD_RM.pkg

After installed it can be launched from XMB or automatically while Rogero Manager idles.
Hope you enjoy it, thanks.
CAW!

Changelog:

Solar v4.2:

Rebuilt the 3D engine.
Added more items to UI interface.
Added memory counter.
Added FPS (frames per second).
Added better light engine.
Added a 2 hours counter for system turn off.
Added ICON1.PAM (animated icon).
Added an intro loading screen.
Added Solar system trivia.
Added some minor MP3 player tweaks.
Created 2 version (stand-alone/multiMAN & Rogero Manager built in "automatic launching").
And a lot more stuff, I should write them down as I go…lol
Seriously guys, go follow both those twitter accounts, NOW!!!!!!!!