Six years ago today(11th November), the PS3 was released in Japan.
The original plan was to have a world wide release on the 17th of November 2006, but Japan got theirs early and EU was made to wait until 2007.
You might see various websites celebrate the PS3′s birthday on the 17th of November, this will probably include the official US PS3 website, but don't get it confused, this is the PS3′s US release date and not its birthday, here are some highlights/lowlights of the PS3 since it was first released:
11th of November 2006
PS3 released in Japan.
17th of November 2006
This is the EU/US release date, but due to low stocks, the EU release gets delayed.
26th November 2006
DCEMU reports that a someone called deadsoulasis promised a ISO loader for the PS3.
26th Of November 2006
The very first Ps3 game rip, was uploaded to the internet, this was done by a well known warez scene group called Paradox, the game was Madden 2007.
28th Of November 2006
Firmware 1.11 released, this added account management.
13th of December 2006
Firmware 1.31 released, added better compatibility for PS1/PS2 games, also added the ability to save some PS2 games to the HDD.
21st of December 2006
Firmware 1.32 released, which updated the online gaming functionality.
24th of January 2007
Firmware 1.50 is released, it fixes some graphical glitches, present in PS1/PS2 games.
4th of February 2007

A group known a ferrox, release a video showing proof that they had an ISO loader for then PS3.
27th February 2007
Someone called PSPHaCkErAOD says he will release a PS3 ISO loader, he calls it ps3load3 v0.5 beta.
28th of February 2007
Firmware 1.54 released, added USB web cam support and added individual icons from the photo menu.
1st of March 2007
Seen the very first method of running PS2 backups on the PS3
4th of March 2007
PS3HaX is created.
22nd of March 2007
Firmware 1.60 released, this is quite a big update and adds many updates, such as support for, Install Other OS, support for bluetooth keyboards and mice, support for recordable Blu Ray disc's, it
added the folding@home client(f@h), background downloading and an on-screen qwerty keyboard.
23rd March 2007
The PS3 is released in Europe, it is backwards compatible, but is missing the Emotion Engine
September 2007
hermes release a method of playing Emulators, without the need of Linux on the PS3, this was accomplished by using PSXLoader and SwapMagic
Between October 23rd and 26th 2007
The successor to the PS2′s Eye Toy was released
During January and February 2008
A group called Team ICE(International Couch Entertainment), which was run by StreetskaterFU(SKFU), iQD, UltraBull, Alec and a few other, they released some interesting tools and videos, tiff exploits, customized XMB, customized games and customised Home Beta.
10th of March 2008
A group called Team Slump/Group Slump promised backups, with an exploit/hack they dubbed "i.load".
April the 10th 2008
Saw the first real PS3 hard modification, a PS3 laptop created by Ben Heck.
July the 18th 2008
Seen the release of the first Blu Ray Java homebrew, this utilised Blu Ray Java from BD Discs, to enable us to use Java homebrew on the XMB.
August 2008
zerojayzero, brought us The Zero Game Project, which was an automated script.Emulator package for Linux, this was true homebrew on the PS3, all you needed was Linux installed and you were good to go.
22nd Of September 2008
SKFU managed to partially dump the Ram on a retail machine.
November 2008
Seen the details of PS3 Service Mode released to the public.
During December 2008
Sony patented what many believed to be the return of PS2 Emulation on the PS3, diagrams showed that the Emotion Engine could be fully emulated on the Cell.
23rd Of April 2009
A developer/hacker by the name of Dashhacker from dashhacks.com, successfully reverse engineered Remote Play
20th Of August 2009
Saw what appeared to be the first mod chip for the PS3, created by a group called Belzar.
Around the 23/24th of August 2009
Famous iPhone hacker GeoHot, joined the scene and promised to hack the PS3.
December 10th 2009
seen the release of the 3.15 firmware.
23rd of January 2010
GeoHot announces that he has finally hacked the PS3.
April 1st 2010
Seen the release of the infamous 3.21 firmware, this was the OtherOS killer for all fat PS3, after Sony promising, to keep on supporting us fat PS3 owners who had OtherOS, they lied and basically kicked us in the face, at the start, this firmware was dubbed "optional" by Sony, thus being you could keep your OtherOS but loose PSN and the ability to play on-line or you could give up OtherOS and keep PSN, this of course was dirty underhanded tactics by Sony.
19th of August 2010
PSX-Scene announced that the had been in contact with "PS Jailbreak", they claimed that they were able to prove this as they had a working dongle.
26th August 2010
The PS Jailbreak device is Reverse Engineered by Gamefreax
31st of August 2010
PSGroove is released, for Teensy++ USB Development Board or AT90USBKEY, it was released by Mathieulh and his team, it is an open source, free version of PS Jailbreak.
That and much more awesome PS3 History can be read at:
PS3 History – The Only True PS3 History On The Net
Here are some images of the PS3 through its history:
Original Concept

Release 20/60GB models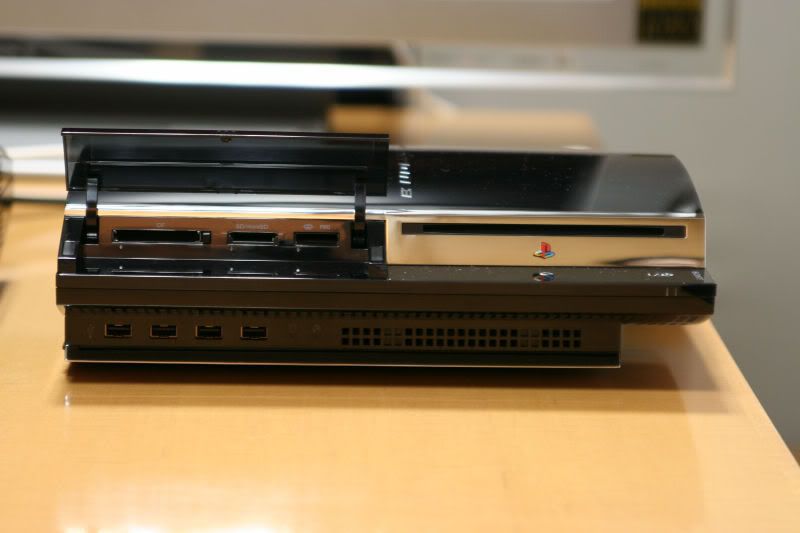 Fat PS3

Slim PS3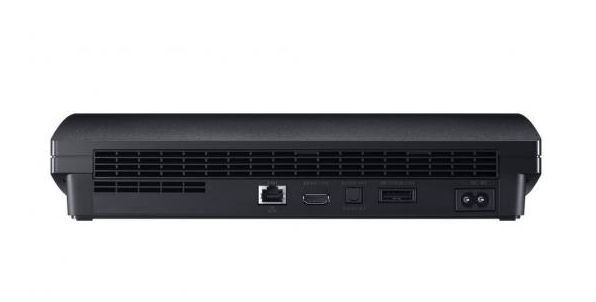 Super Slim PS3

Comparison