Im sure everyone in the Ps3 scene knows about Progskeet, it is by far the best device for downgrading your PS3 available, well good news, the guys behind the device are releasing a new version, here is a quote from the source: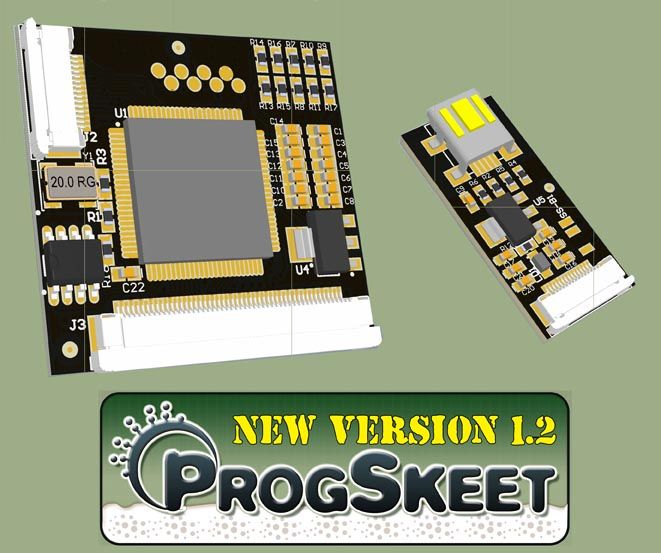 PROGSKEET V1.2 is in production, release: first week of October (maybe early)

Here some infos in preview:
1- Redesign of main board now more small and stable (4 layers)
2- Slave baord with USB, LED, SWITCH (for memory banks selection)
3- FCC cable 15 pins that allow to connect externally the slave board
4- Bus SPI on FCC cable for future expansions
5- 100% support of WINSKEET
6- DLL OPEN library to allow integration in other alternative programs
7- 1 Mbit SPI FLASH memory on board

The package content:
1x PROGSKEET V1.2 + SLAVE BOARD
1x ADAPTOR PCB PROGSKEET

The main improve of the new PROGSKEET V1.2 solution will be the support of DUAL NOR / NAND on different consoles.
NOR and NAND CLIPS are not anymore official supported, we decide to move on QSB BOARDS, more cheaper and sure more stable then CLIPS. Soon news also about these accessories.
Source/more info/official site
Thanks to mcpaddoh for the tip