Hello all ! I'm french and I translated my OWN tutorial in english for you :
After my tuto for the installation of the evilsperm OS on virtualbox, a member of logic-sunrise asked me to do a tuto "how to use it". that's why i did this tutorial
HOW TO COMPILE PKGs WITH THE EVILSPERM OS
1) Go on the folder "PS3_Package_GUI"
2) click twice on "PS3_Package_GUI_LE.gambas"
3) Now, clic on "Unpack" (which one which is not grey)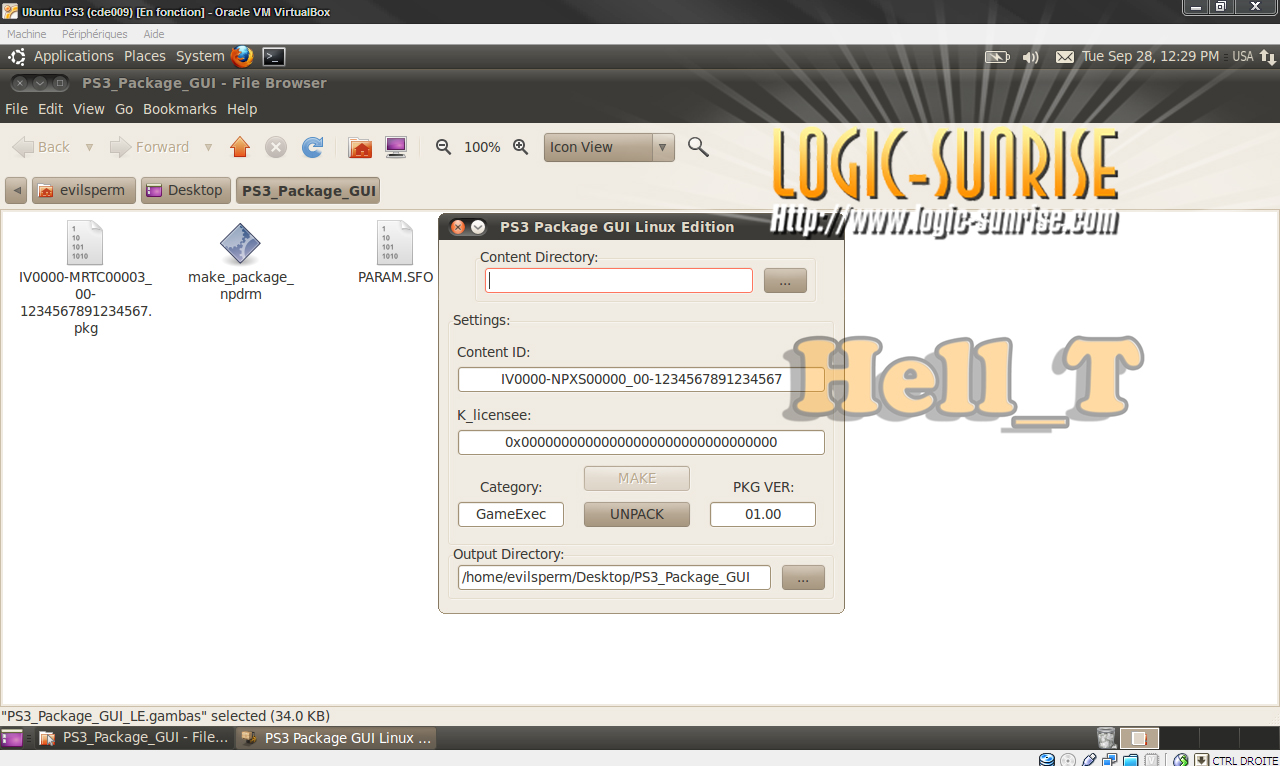 4) We check the pkg we want to extract.
5) the "unpackage" make it automatically, you got "All done !" on your screen
6) You can go on the new folder created on PS3_Package_GUI.
I deleted the pkg to repack this one.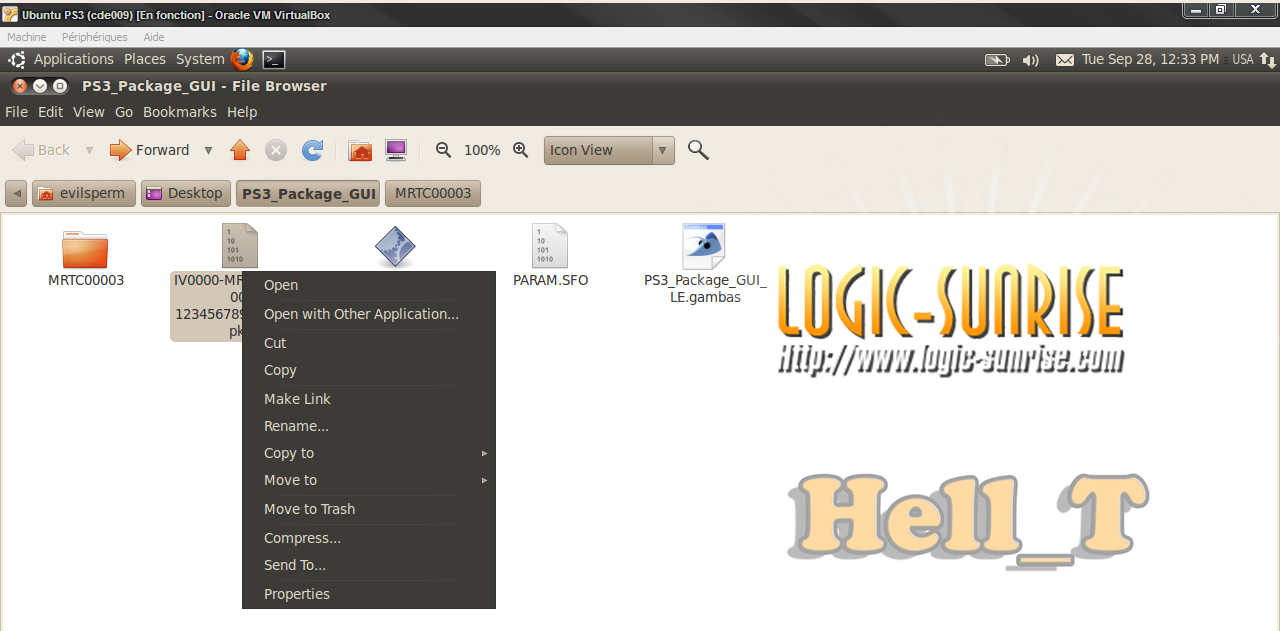 7) Restart the GUI, but now it's for repack
8) Clic "..." just forward "content directory" on the top
9) We choose the folder which contain :
USRDIR
- EBOOT.BIN
PARAM.SFO
ICON0.PNG
10) Important Step : Modify "Content ID" by the ID contained in yout Eboot.bin
11) the"packaging" the repack make it automatically and you got another "All done!"
12) We can see the PKG created in the GUY folder :D
This is the tuto to participe for the 15x Free Golden AVR Giveway
to see the original :
http://www.logic-sunrise.com/dossier...evilsperm.html